John F. McCarthy
Location:
525 B Street – 15th Floor
San Diego, California 92101
Phone:
(619) 736-8910
Fax:
(844) 735-8360
Email:
Email John F. McCarthy
Website:
www.CaliforniaBusinessLawAttorney.com
Areas of Practice
Employment Law — Employee
Labor Law
Denial of FMLA
Discrimination
–Racial Discrimination
–National Orgin Discrimination
–Age Discrimination
–Disability Discrimination
–LGBT Discrimination
–Unfair Wages, Unequal Pay
Harassment
–Sexual Harassment
Wage, Hour and Overtime Violations
–Unpaid Earnings
–Unpaid Commissions
–Missed Meal Breaks & Rest Periods
Wrongful Termination
Whistleblower Claims / Qui Tam Cases
Retaliation
Mediation / Arbitration / Courtroom Litigation
****FROM PROFILE****
Speaking Engagements & Professional Affiliations
John speaks to various organizations on business law, HR and employment law. John also publishes an employment law blog, has written for the American Bar Association, and is a member of the Consumer Attorneys of California, Consumer Attorneys of San Diego, San Diego County Bar Association, The State Bar of California, National Employment Lawyers Association and California Employment Lawyers Association where he serves as a mentor, and where he helps draft State and Federal Legislation.  In his spare time, John is a board member of the Ocean Beach Kiwanis.
---
Early Years — Growing Up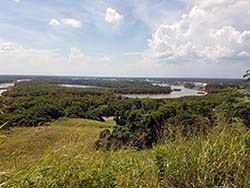 John F. McCarthy's grew up in a farming community. John went to work for an employment law firm representing large agricultural employers. 
Working on the California Central Coast, John saw firsthand the dramatic, ugly and costly problems between employers and employees.  After a long stint as an associate attorney, John decided to move to San Diego where he founded his own law practice. John hasn't looked back!
---
PRACTICE AREAS
Business & Corporate Law matters such as:
Employer-Side Employment Law matters such as:
Employment Contracts;
Severance Agreements;
Employee Handbooks;
Personnel/Human Resources Advice;
Management Training;
Sexual Harassment Training;
Safety Training;
Workplace Investigations; and
Emotionally charged disputes.
---
**** END FROM PROFILE ****
******** UNDER CONSTRUCTION 4-28-16 ********
Bar Admissions
Education
Published Works
Speeches / Lecturs
Honors and Awards
Professional Associations and Memberships
John has received the following awards and recognition:
Top 40 Under 40 California Labor and Employment Lawyers
Outstanding Young Attorney
Top Attorney Labor and Employment Law
Super Lawyers Rising Star
Top 40 Under 40
Best of the Bar
Who's Who Amongst American Law School Students
National Dean's List
High Grade Award: Trial Practice
High Grade Award: First Amendment Practice
High Grade Award: Persuasive Legal Writing
LSAT scholarship
PRACTICE AREAS
Discrimination and Harassment issues like:
• Civil Rights Act of 1964 (Title VII) including race, color, religion, sex, national origin, pregnancy, childbirth, or related medical conditions;
• Equal Pay Act of 1963;
• Age Discrimination in Employment Act (ADEA);
• Immigration Reform and Control Act of 1986 (IRCA);
• Americans with Disabilities Act (ADA);
• Genetic Information Nondiscrimination Act of 2008 (GINA);
• Fair Employment Housing and Housing Act (FEHA) including age, physical or mental disability, medical condition, religion, marital status, sexual orientation, gender identity and veteran status; and
• Sexual Harassment.
Workplace Privacy issues like:
• Using Facebook;
• Email;
• Voicemail;
• Workplace Searches;
• Medical and Physical Examinations; and
• Drug Testing.
Whistleblower Cases based on:
• Reporting unsafe work practices or working conditions; and
• Reporting to the Labor Commissioner.
Vacations, Family and Medical Leave and Other Time Off issues like:
• Vacations;
• Sick Leave;
• Holidays;
• Pregnancy Disability Leave;
• Employee and Employer Notices;
• Medical Certification;
• Family Medical Leave Act (FMLA);
• California Family Rights Act (CFRA); and
• Reinstatement.
Layoff issues like:
• Violations of the Worker Adjustment and Retraining Notification Act (WARN Act);
• Discriminatory layoffs
Wrongful Terminations based on:
• Sex, race, creed, color, and national or ethnic origin;
• Physical disabilities such as AIDS, hepatitis, epilepsy, seizure disorder, diabetes, multiple sclerosis and heart disease;
• Medical conditions;
• Mental disability including clinical depression and bipolar disorder;
• Ancestry;
• Marital status;
• Pregnancy;
• Age;
• Sexual orientation;
• Perception; and/or
• Exercise of right to unpaid leave under the Family Rights Act.
Wage and Hour issues like:
• Minimum wage;
• Tips;
• Meal and Lodging Credits;
• Discretionary Bonuses and Payments to Certain Benefit Plans;
• Benefit Plan Contributions;
• Stock Options and Equity Devices;
• Premium Pay for Overtime;
• Compensatory Time Off;
• Meal Periods and Rest Periods;
• Waiting Time/ On-Call Time
• Sleeping Time;
• Travel Time;
• Training Time;
• Exemptions from Minimum Wage and Overtime Requirements;
• Outside Salespersons;
• Commissioned Salespersons;
• Salaried Employees;
• Child Labor; and
• Wage Garnishments.
We also handle:
• Employment Contracts;
• Severance Agreements;
• Employee Handbooks;
• Personnel/Human Resources Advice;
• Management Training;
• Sexual Harassment Training;
• Safety Training;
• Workplace Investigations; and
• Emotionally charged disputes.
---
Do You Want John F. McCarthy to Review Your Case?
San Diego employment attorney John F. McCarthy is an expert in California labor law. John has the experience and skills to advise employees of their practical and/or legal options.
Tell John your story by using his confidential case evaluation form and you will likely get his response in mere hours…
Attorney John F. McCarthy will review the merits of your employment matter and advise about the merits of your case, including a logical course of action, how to raise your issues, how to request an accommodation, or perhaps how to negotiate a settlement. John is also an expert courtroom litigator should that course become necessary.
AWARDS