Attorney Profiles
---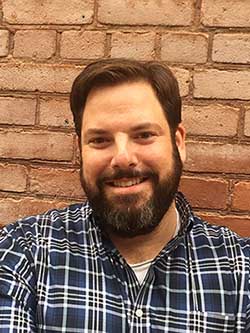 San Diego business lawyer John F. McCarthy offers affordable legal services to entrepreneurs, professionals, new business owners and established companies.
Business law attorney John F. McCarthy truly cares about his clients and it shows.  Not surprisingly, McCarthy's clients have described him as being:
"extremely knowledgeable in all things,"
"very fair and honest,"
"a RocknRolla," and even,
"the mother f-in' man." 
Entrepreneurs, professionals, owners and managers of established companies  appreciate John's down-to-earth personality, and his mix of cost-effective "al la carte" and "bundled flat-fee" legal services. Attorney McCarthy's affordability encourages sole proprietiers and new business owners to secure the legal advice and protections that the biggest coprorations take for granted.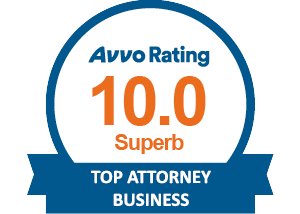 Professional Awards & Recognition
Top Business Attorney John F. McCarthyis humbled to be nationally recognized as a "10.0 Superb", by AVVO. Achieving a "10 Superb" rating is calculated from peer reviews, the attorney's publications, speaking engagements, customer reviews, experience and awards.
According to AVVO , attorneys who have earned a perfect 10.0 "Superb" rating have demonstrated objective evidence of professional integrity and accomplishment by being evaluated by their peers and clients who have used their services. AVVO developed an attorney rating system from 1 ("Extreme Caution") to 10 ("Superb").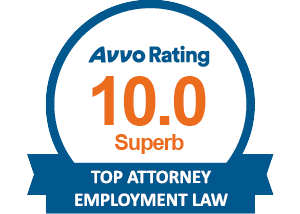 Top Employment Attorney John F. McCarthy brings his business law clients ("employers") expert counsel and legal advice about the complex California labor laws. John, AVVO rated "10.0 Superb" brings employment law expertise to his corporate clients so they can avoid messy and costly employee claims and lawsuits.
John's employer-side approach is "preventative" by counseling startups, entrepreneurs, and established companies to take simple, affordable, pro-active steps to put an emphasis on risk management.
---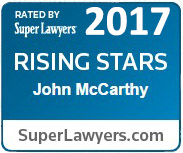 In 2016 and 2017, John F. McCarthy was selected by his fellow lawyers as Super Lawyers Rising Star. John thanks his fellow counselors the organization for this legal industry recognition.
Super Lawyers is a rating service of outstanding lawyers from more than 70 practice areas who have attained a high-degree of peer recognition and professional achievement. The selection process includes independent research, peer nominations and peer evaluations. Less than 2.5% of lawyers are selected to be Rising Stars.

Other Awards and Recognition:
Top 40 Under 40 California Labor and Employment Lawyers
Outstanding Young Attorney
Top Attorney Labor and Employment Law
Super Lawyers Rising Star
Top 40 Under 40
Best of the Bar
Who's Who Amongst American Law School Students
National Dean's List
High Grade Award: Trial Practice
High Grade Award: First Amendment Practice
High Grade Award: Persuasive Legal Writing
LSAT scholarship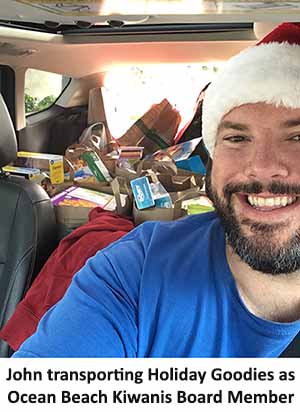 Philosophy & Mission
My philosophy – By design or good fortune, I am in the "business" of helping people. Unfortunately, most people don't consult a lawyer when things are good — but only when things are spiraling out of control. That said, I can share the following:
"For every problem, there is a solution."
I am blessed to help ordinary people find solutions to extraordinary problems.
My mission – is to provide unparalleled commitment, dedication, and hands-on service to each of my clients.

Pro-Bono Legal Work — Volunteering of Time

Every year John volunteers with the San Diego Volunteer Lawyer Program (SDVLP) to provide pro bono legal advice for homeless veterans at Stand Down. SDVLP provides legal services to indigent San Diego County residents who otherwise are unable to afford or access quality legal assistance.
John has also volunteered to serve as a speaker, judge, and even a witness for law students at all three San Diego law schools:
John F. McCarthy is truly dedicating himself to the greater good for residents of San Diego.
---