San Diego Business Lawyer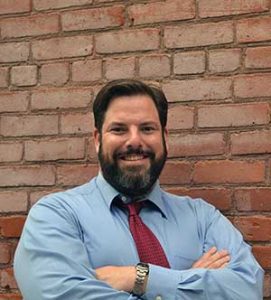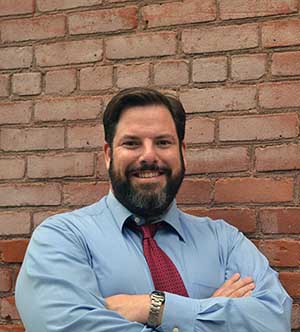 San Diego business lawyer John F. McCarthy provides smart, efficient, affordable, legal solutions to entrepreneurs, startups, business owners, shareholders, business buyers and those investing in a business in San Diego, CA.
John offers first-rate legal services and reasonable fees. For new businesses or sole proprietors stepping up to a legal entity, John can help you choose the best entity that protects BOTH your personal and business assets — often with the bonus of significant tax advantages.
Business law attorney John F. McCarthy helps clients set up sound business methods, review or draft day-to-day business contracts, purchase a business, invest in a business, sell your business, or properly dissolve your business.
The Law Office of John F. McCarthy is the go-to law firm of choice for new, small and medium businesses for entity selection, legal formation (LLC, S-Corp or C-Corp), startup services, transactional services, business & employment contracts, and counseling business owners and managers (employers) in California — a state with extremely employee-centered laws — to avoid business-killing employee claims and government labor law violations.

---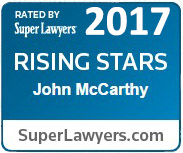 John F. McCarthy, is a 2017 Super Lawyer "Rising Star" who guides his clients clear of the legal challenges facing California businesses and offers "al la carte" and affordable "bundled flat-fee legal services" for entity selection & business formation, intellectual property registration, business & employee contract drafting, and corporate compliance counseling to help San Diego employers avoid the minefield of California employment laws.
John F. McCarthy is an entrepreneur and business owner himself and knows the right questions to ask his clients to help protect their personal and business assets, avoid costly and unnecessary lawsuits, far-too-common employee labor claims, business-crushing state audits seeking back taxes for employee/contractor misclassification and other legal pitfalls awaiting most every California business.
If you own a business in California, it is critically important to protect yourself from UNLIMITED personal liability. Unfortunately, operating as a sole proprietor or as a general partnership exposes you, your family, all your personal assets (home, car, bank accounts) to unlimited personal exposure. By choosing the proper legal entity, you can incorporate your business operation using a C-Corporation, S-Corporation or an LLC for greater asset protection. As a bonus, the right entity can often provide you substantial tax reductions that repeat year after year after year!
---
Entity Formation — Incorporations by Phone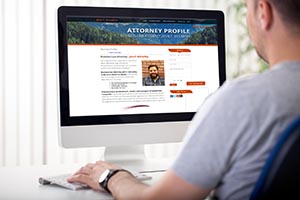 Incorporate your entity over the phone. If you are in San Diego or anywhere in California, we can form a Corporation or LLC over the phone for expediency. If you are local, we can also meet in my office or at your business location: it's all about client service.
Whether you come to our office – or call in by phone – we will discuss the pros and cons of each entity type to make certain that you choose the best legal entity to suit your unique situation and potential tax savings needs. San Diego business lawyer John F. McCarthy will collect your information, review your options and then prepare, file and form your new C-Corp., S-Corp., or LLC. In approximately two weeks (or faster if you need a RUSH filing) you will receive your completed Corporation or LLC documentation.
READ MORE: San Diego Business Entity Formation Attorneys

---
Employer Lawyer — For Businesses in San Diego, CA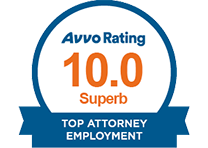 San Diego business lawyer John F. McCarthy is also a respected employment attorney. John offers his business clients the law firm's extensive employment law expertise that will keep new and established employers out of the minefield of strict federal and California "employee-centric" employee protection laws.
The most reputable San Diego employers find themselves astonished when they receive their first employee lawsuit. There are simply too many laws and regulations coupled with irresistible financial jackpots luring employees to make big-money claims for the slightest oversight.
John F. McCarthy has had years of successful experience representing employee's in the workplace collect sizeable financial settlements. John now brings that knowledge and experience to his employer clients! John's approach to employer-side employment law is "preventative" by counseling businesses to take simple, pro-active steps that put an emphasis on risk management helping his clients avoid messy, costly disputes.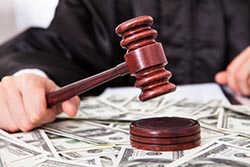 Unnecessary employee claims can be avoided! Take a minute to think through the unfortunate consequences of having federal and California government agencies on your doorstep! Investigators with the POWER of the government insisting on a deep audit into your companies' private business, accounting records, tax returns, and interviewing past and current employees. Avoidance of employee claims by understanding common pitfalls is just one area where John's legal services are invaluable.
San Diego employer rights lawyer counsels companies to pro-actively prevent disputes or, when necessary, resolve employment law disputes by offering a range of legal services including:
Ensuring wage and hour compliance
Ensuring the proper classification of employees
Drafting of employment agreements
Drafting of employment manuals
Representing employers in administrative proceedings brought by agencies such as the labor commissioner
Alternative dispute resolution such as mediation and arbitration
READ MORE: San Diego Employer Rights Attorney
---
Employer-Side Employment Legal & Compliance Advice
John F. McCarthy represents employers in employment law counseling and transactions such as employee claims prevention and management training.
John assists employers with hiring and firing practices, wage and hour issues, leaves of absence, claims for wrongful termination, harassment, discrimination, retaliation, preparation of employee handbooks, policies, properly-drafted severance agreements, employment agreements and performance management.
John F. McCarthy is a business lawyer and employment attorney in San Diego, California who advocates employer preparation and litigation prevention. John can address his clients' management and staff on litigation prevention topics such as discrimination, sexual harassment, hiring and firing practices, proper downsizing & layoff proceedures, and proper disciplinary methods.
READ MORE: San Diego Employer Rights Attorney